#Easy docking and undocking.
#Flexibile - fits nearly all wheelchairs.
#Travel - Airline safe lithium battery and total weight of just 7.5kg
# Hands-free dynamic driving
Performance
The all new Alber Smoov One has arrived!  Contact us to arrange a home or come and have a go at our showroom.
Demonstrations available anywhere in the South East of England and London.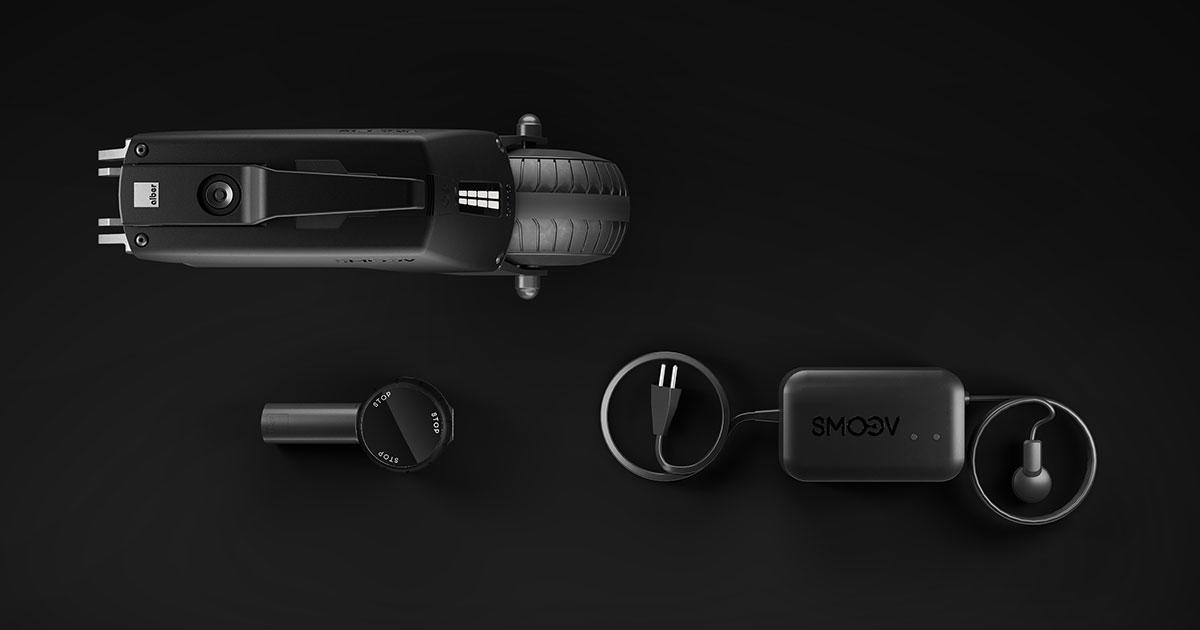 Check out the product video below.
Fast assembly 
Simply dock and undock
You can easily dock or undock your SMOOV at any time using the unlock and carry handle. Even while you are in a wheelchair.
Lightweight
Thanks to the high-quality material and a weight of 7.2 kg, the SMOOV is light enough for everyday life - and yet sturdy.
With a range of up to 20 km, the powerful drive from SMOOV can lift up to 140 kg of person weight and take you to your destination in a relaxed manner. Incidentally, you can conveniently charge the battery at any power outlet.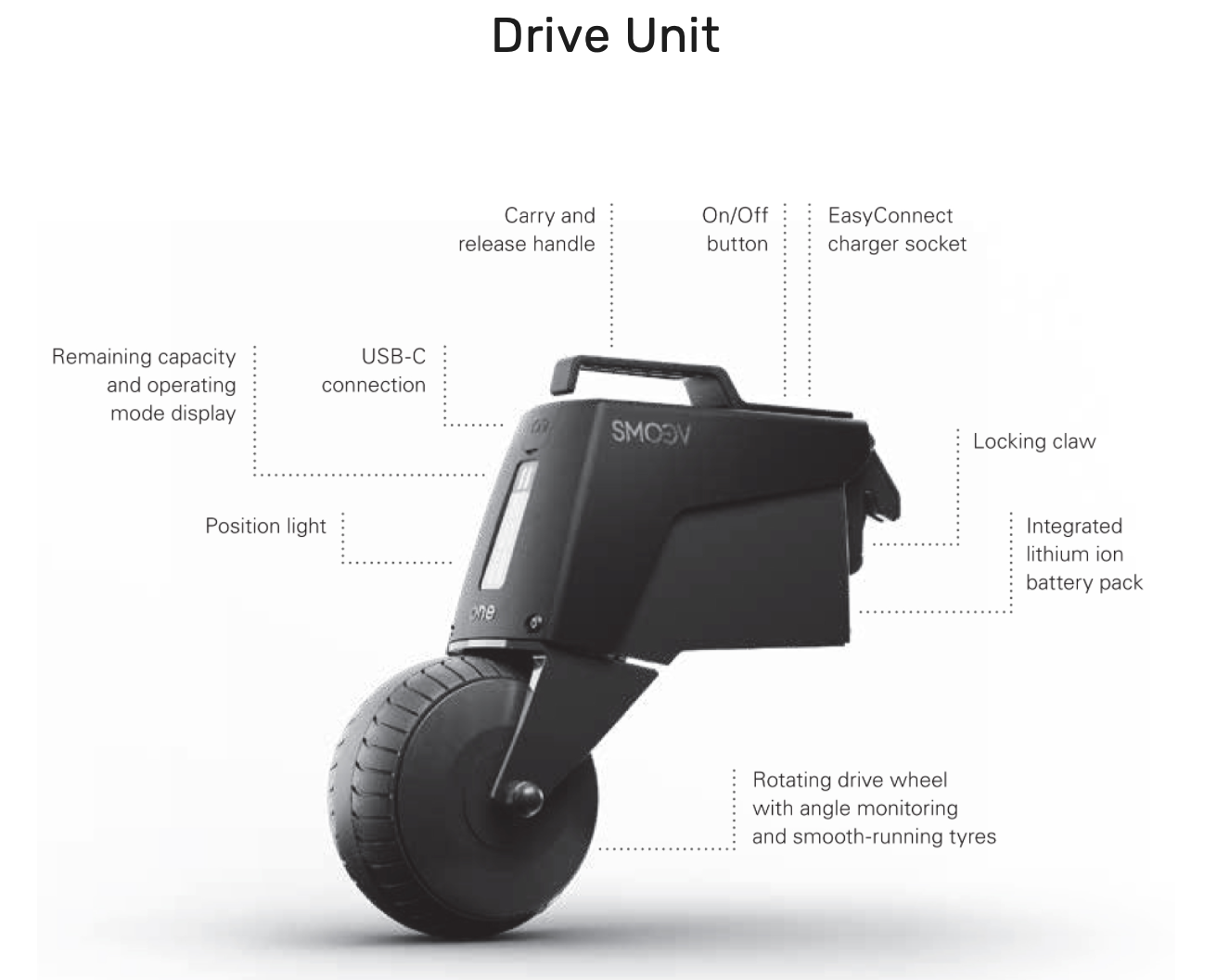 Intuitive 
With the control panel you regulate the speed and can stop at any time in an emergency. The LED display shows you next to the battery level of the control unit and the battery level of your SMOOV.
smoov drive unit
Unobtrusive, high-quality design
Robust, rustproof housing and rustproof fork
Integrated lithium ion battery pack for a range up to 20 km
High-performance drive for a maximum speed of up to 6 km/h, optionally of up to 6 km/h or 10 km/h with the upgrade via the Mobility app 
On/Off button and remaining capacity and operating mode display
Ergonomic carrying handle
Magnetic charger socket
USB-C socket to charge the control unit or a smartphone