FDI's premium design features an integrated shock absorber system that reduces shock to the hands, wrists and shoulders with each step you take. The shock spring system is integrated into the upper shaft and utilizes an exclusive in-handle linkage system offering a smooth and silent operation. The design provides greater feedback and control while providing positive forward momentum to the user.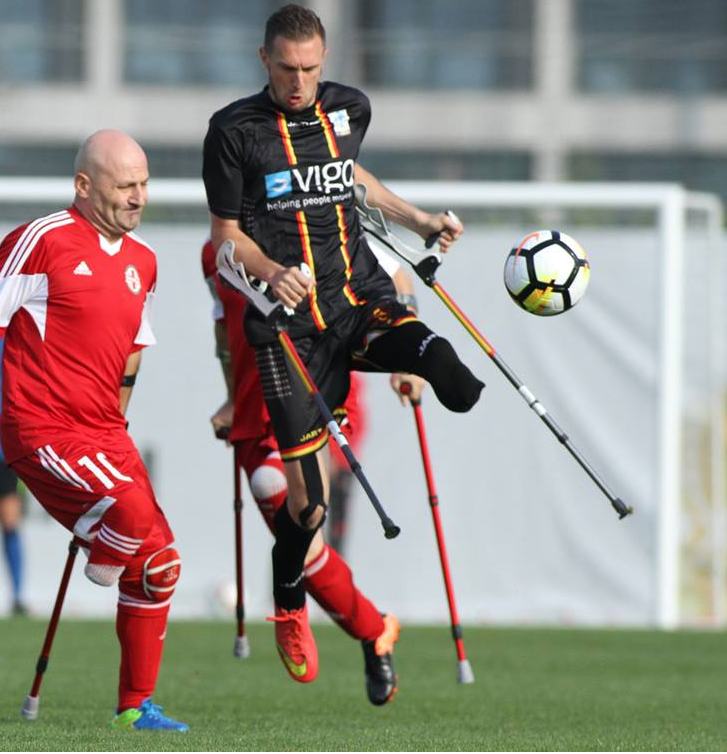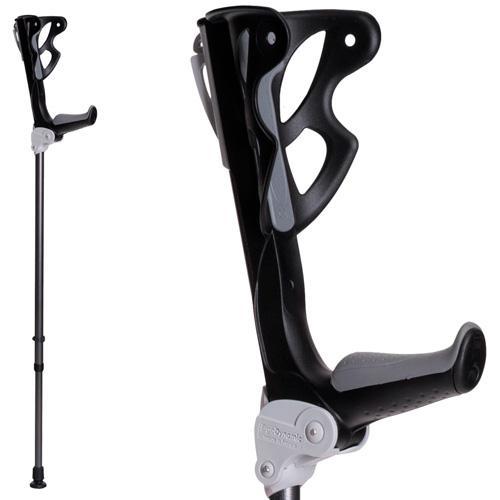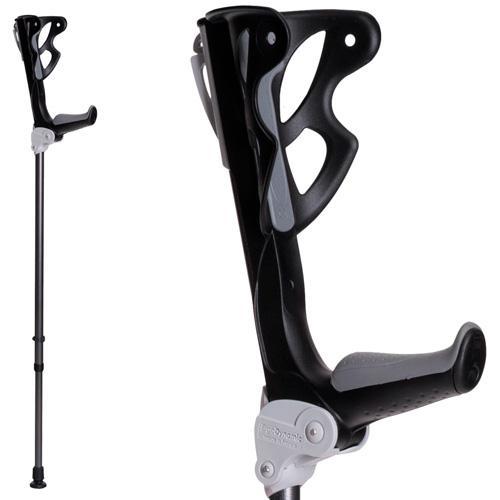 Specifications
User Height Range: 4'7"- 6'8"
Weight per Crutch: 1.32 lbs
Grip to Floor Range: 28.4 - 39.0"
Height increments: 12 x 1"
Cuff Length (fixed): 9.6"
Maximum User Weight: 286 lbs
Free of Latex 
Replaceable Grips, Tips & Forearm Pad
3 Available Sizes of Spring Weight Options
Available Color: Black