Ideal for longer trips into town or afternoons driving around the park with your grandchildren, the new ergonomically designedOrion PRO is a powerful upgrade to our standard Orion METROmodel. With enhanced battery performance, superior suspension and large 12" wheels, the new Orion PRO is ideal for individuals who need that extra performance. The Orion PRO blends this extra performance with all of our existing comfort, safety and reliability features to make it the ideal choice for those who demand more.
Advanced suspension, smoother drive
The advanced suspension system on the Orion PRO has been designed to bring better performance and give a smoother ride over a variety of surfaces and terrains. In addition, the Orion PROfeatures a powerful motor and 12" wheels to ensure that whether you are in the city or the country, you get where you need to go in comfort and style.
Performance with security and safety
The Orion PRO has been subjected to German independent TÜV laboratory testing, ensuring that individuals can be con dent that they are driving a scooter that adheres to the latest European Medical Device Standards.
In addition, an on-board electronic speed reduction system automatically reduces speed round bends, ensuring drivers are con dently making safe, comfortable manoeuvres. A two-step disengaging lever prevents the scooter from free-wheeling if it is knocked out of drive mode.
Quick and easy serviceability
The Orion PRO has been built using an array of quality components, which have enabled us to make it both reliable and easy to service. The electronics and motor have additional protection to guard against water and corrosion, safeguarding the vital workings of the scooter against any unnecessary malfunctions. The top cover can also be easily removed to check the motor, batteries, electronics and cables.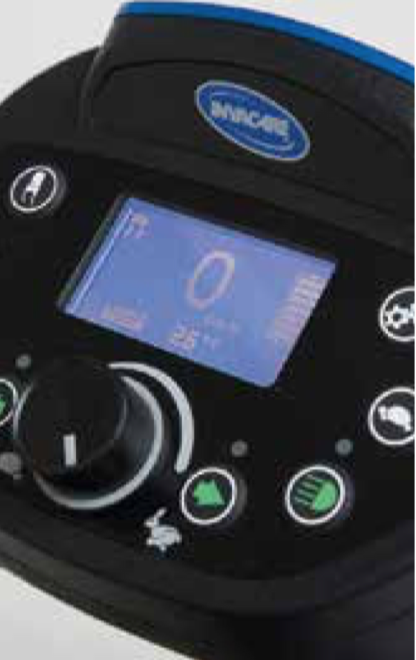 Intuitive LCD Display. Easy to understand layout giving you complete confidence and control when driving. Brake light. Clear and bright brake lighting warns people that the scooter is slowing down.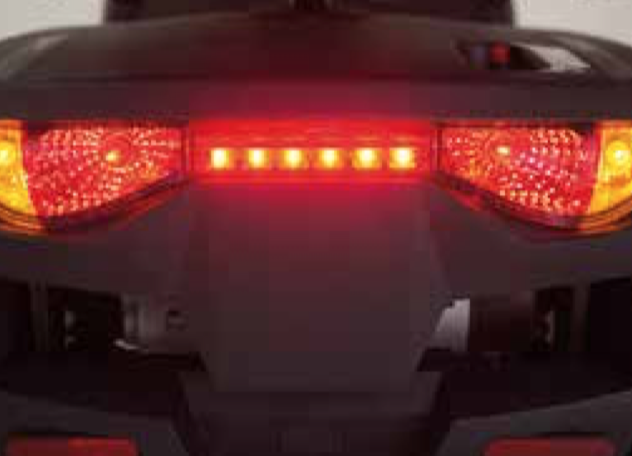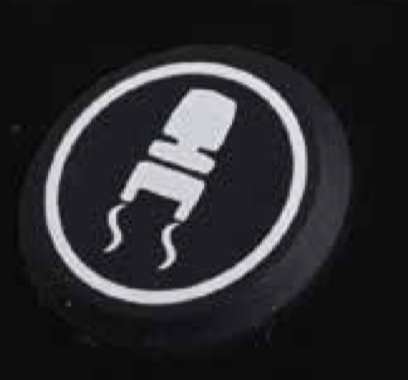 Auto-speed reduction. Automatic speed reduction reduces speed around bends for additional safety.
We do have a demo available for a test drive.
Technical Data:
Key Points:
Range: Up to 32 Miles **
User Weight 25 Stone / 160kg
Orion Pro Sport is an extra £100. The sport come with chrome mirrors and sporty rims.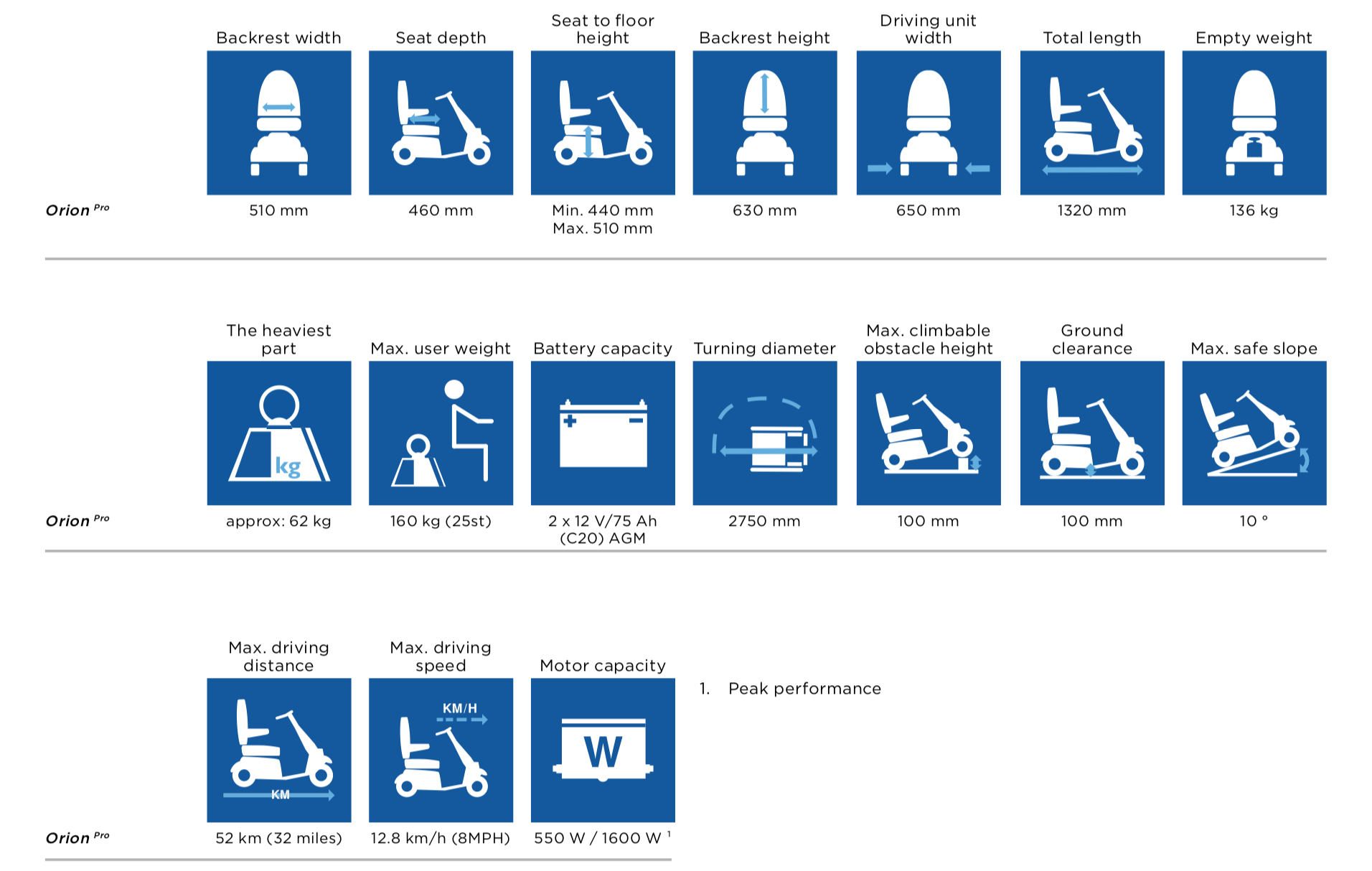 Download Brochure
Download Accessories
The images displaying to scooter colours show accessories that are not included in the price. For a full list of available accessories and prices, please get in touch.
Click here to try Invacare scooter configurator and see all the various options and colours
Delivery and Setup
Engineered delivery is provided for at a cost of £95.
The scooter is covered by a 12 month manufacturers parts warranty, but for an additional £80 you can include call-out and labour charges during the warranty period.
WARRANTY
12 months parts only warranty unless call-out and labour warranty's been selected.
*Breakdown does not include cover for flat tyres or flat batteries.
** The range of a mobility scooter varies depending on the weight of the user, the operating temperature and the terrain.