Experience the perfect blend of homely comfort and clinical functionality with the Signature Comfort bed! This bed is designed to provide you with all the features of a hospital bed, while still looking stylish and unobtrusive in your home. With an adjustable back rest and leg rest, you'll have the flexibility to sit up in bed, elevate your knees or feet, and enjoy ultimate comfort.
Available in three sizes, the Signature Comfort bed offers you the ability to personalize your bed to your individual style preferences. Choose from a variety of headboard styles, materials, and colors to create the perfect bed for your home. Don't settle for just any bed - elevate your sleeping experience with the Signature Comfort bed today!
Demonstration model available in-store.
Available sizes. Standard Single(90cm), Wide Single(105cm) and Small Double(120cm)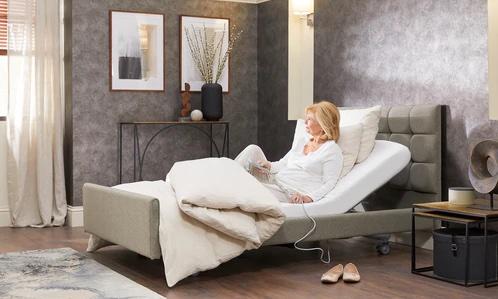 Three choices of headboard and six colours available.