Harmony, by Vale Bridgecraft
The Harmony Lift & Rise chair, with its smart styling and superb comfort faux leather trim to the front of the arm, helping with durability and grip. Harmony is crafted with the integrity of all the Vale Bridgecraft products but with the additional convenience of a sturdy Leggett & Platt rise and recline action.  The design incorporates a multi-positional reclining mechanism, helping you to lower more easily into, and rise out of, this extremely comfortable chair which operates via a simple hand-set which is kept tidily in a side pocket. 
Made in the UK. This chair pictured below is sold off the floor and and is ready for delivery.
Motor: Dual Motor.
Size: Standard (W-84cm, D-94cm)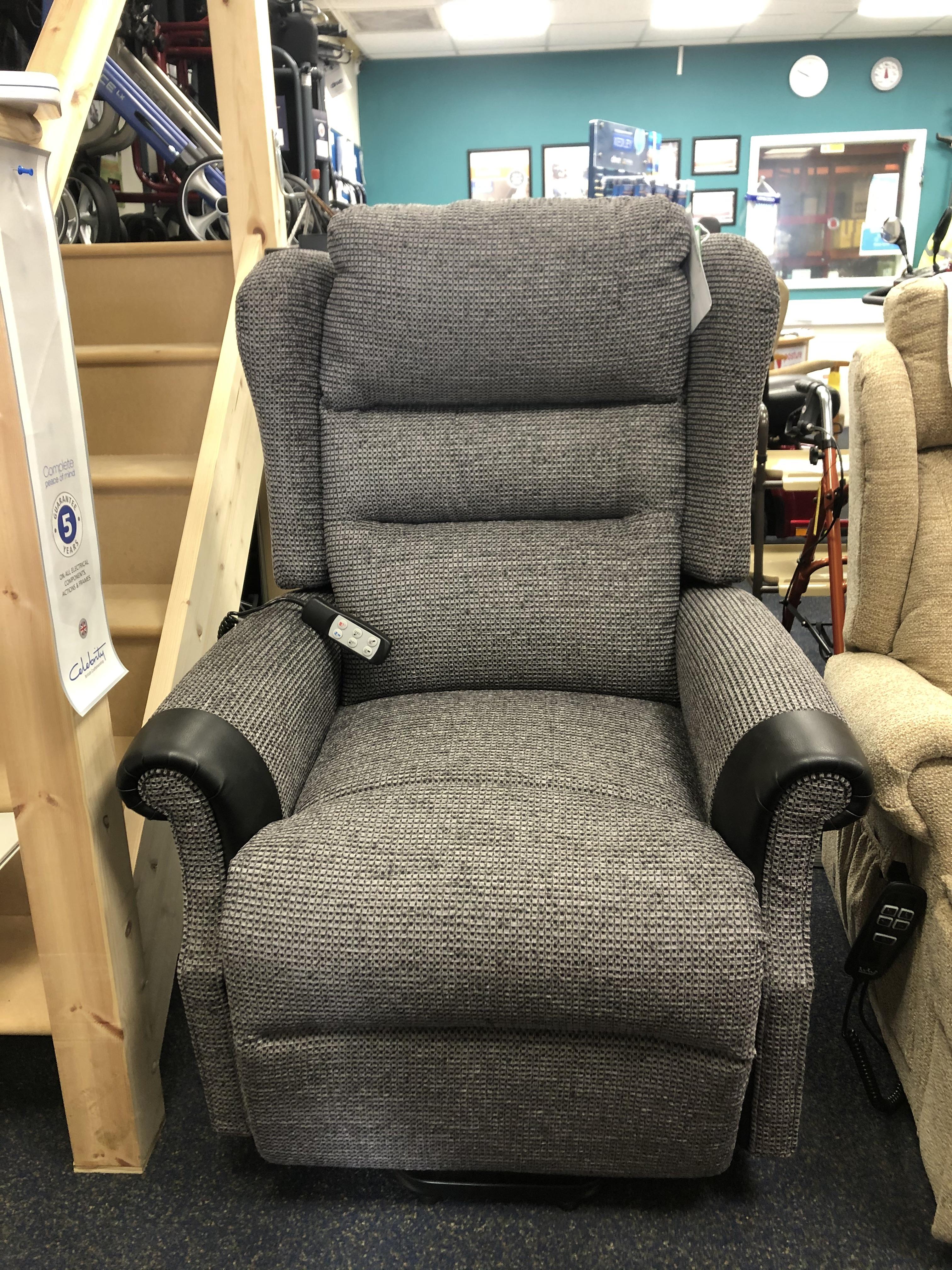 Guarantees:
Frames and springs guaranteed for 25 years against faulty manufacture from the date of delivery, subject to general wear and tear. Recliner and Rise & Recline mechanisms and motors are guaranteed for 5 years from the date of delivery.
Motorised recliner batteries are guaranteed for 12 months from the date of delivery.
Optional 2 man engineered delivery and setup £85