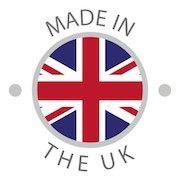 The Westbury range has been designed for extra comfort with triple pillow back cushions and a choice of real wood 'grab' handles, the Westbury is a traditional, yet comfortable recliner.
Comfort Technology, with Mammoth Medical Grade Foam
What is...Medical Grade™ Foam? Naturally  cooling  Mammoth  Medical  Grade™  Foam  was  developed  in healthcare  to  ease  aches  and  pains,  and  return  people  to  better  health whilst  being  incredibly  comfortable.  It  is  specifically  designed  to  relieve pressure,  promote  healing  and  help  maintain  and  improve  quality  of  life. SO EFFECTIVE, MAMMOTH ARE: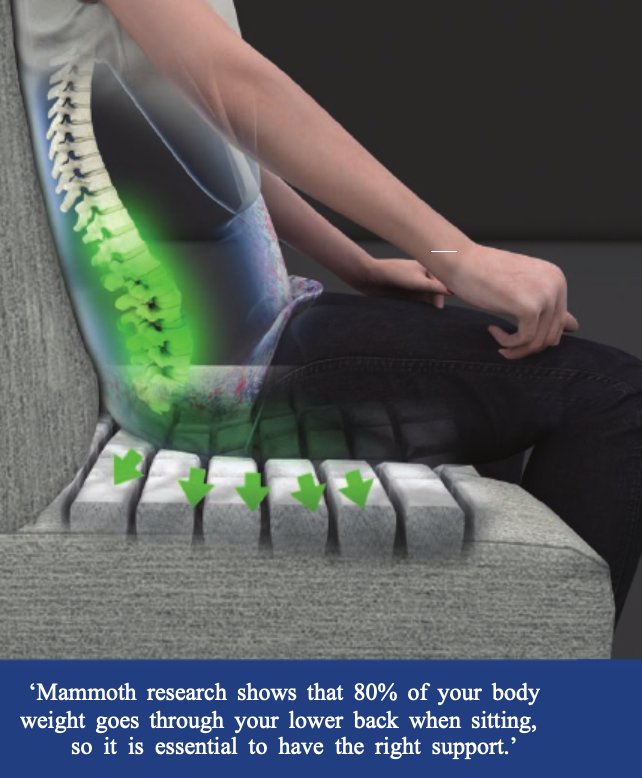 1.  NHS  award  winners
2. Partnered with the Chartered Society of Physiotherapy
3.  Recommended  by  health  professionals  and  experts  across  the  U.K.
Sit longer in greater comfort and safety with Mammoth. That's because our leading seating technology gives you:
● Better ease of movement Plus, Mammoth's cooling airflow channels help reduce sweating, moisture and bacteria build up.
● Reduce risk of falling and injury
● Helping to prevent hip locking  when sitting/standing.
Available within 24 Hours in certain fabrics and 15 working days for all other non-leather fabrics.
Available in 4 sizes, Grande, Standard, Petite and Low Profile, with matching fixed settees. All models are available in any Celebrity swatch fabric or leather (LowProfile recliners are not available in leather) with 5 recliners available on ZipSPEED express delivery. Download a product specifications brochure by clicking here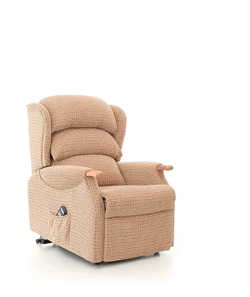 Prices:
Single motor | Sizes (Standard, Compact, Petite and Low Profile) Excl. leather - £955
Dual motor | Sizes (Standard, Compact, Petite and Low Profile) Excl. leather - £1080
Grande sizes add £60
See fabric options at the bottom of the page. We keep larger swatches in the showroom, so feel free to come in and have a look.

The Westbury has a 5 year parts warranty and a 12 months parts and labour warranty from Manston Mobility.